Why Second Impressions Are Important
Posted on Apr 06, 2022
In Touch - Newsletter - #32
Welcome to the thirty-second edition of "In Touch". As always, I would love to continue the conversation so please hit "reply" and let me know what you think.
Story of the Week: Why Second Impressions Are Important.
In many of my talks and seminars over the years, I have told audiences about research indicating that people form a clear impression of who you are within the first seven seconds of meeting you. This rather frightening statistic serves to underline the importance of being at your best when attending an interview, delivering an address or pitching a business idea. It also suggests that we all have a natural instinct to make snap judgments of people – from their appearance, for example – which may be far from correct.
A few months ago, a friend of mine was asked to meet his son's teacher to discuss the boy's progress at school. The teacher told John (not his real name) that she suspected that his son was dyslexic. She cited the fact that he stumbled whilst reading among a number of reasons that backed up her claim. To an outsider, John's subsequent reply might sound defensive or like a refusal to accept an unpleasant truth. He told the teacher, "I don't think you are seeing the full picture here. You are judging my son on a just few signs that you have seen."
However, he then proceeded to explain why he thought she was wrong. "My son actually communicates in three languages and this might be confusing him," he said. "He speaks in Bulgarian with his mother, in English with me and he's still learning Greek at school. I'm sure that he will soon catch up. Just give him a few months and you'll see." 
John immediately hired a personal tutor for his son and explained to the boy that he needed to put in the extra work. Fast forward to today and John's son is one of the top students in his class. This was stated not by his father but by the teacher who had wrongly labelled the boy as dyslexic.
Assigning labels makes it easy for us to make sense of the people we meet and deal with but such labels can often be misleading, especially if we fail to take into account the personal situation of each and every individual. So, the next time you think that a colleague, an acquaintance or even your child is being "lazy", "demanding", "unfair", "irritating" or acting in a way that strikes you as negative, perhaps you should step back and try to see behind the behaviour and discover the cause of what may simply be a 'bad moment' and not something that should permanently define them in your eyes. They may simply need some positive attention, encouragement or guidance, just as John's son did.
Words of Wisdom
Judging other people reflects on you:
"Judging a person does not define who they are. It defines who you are."
Kristen Stewart
A Question to Ponder, dear friend.
"Have you been wrongfully judged in the past?"
Hit reply and let me know.
Announcements
We are excited to announce that now that we are bringing back our popular public speaking workshop "Address for Success™" in a few weeks from today. Click here for more information and to get your ticket.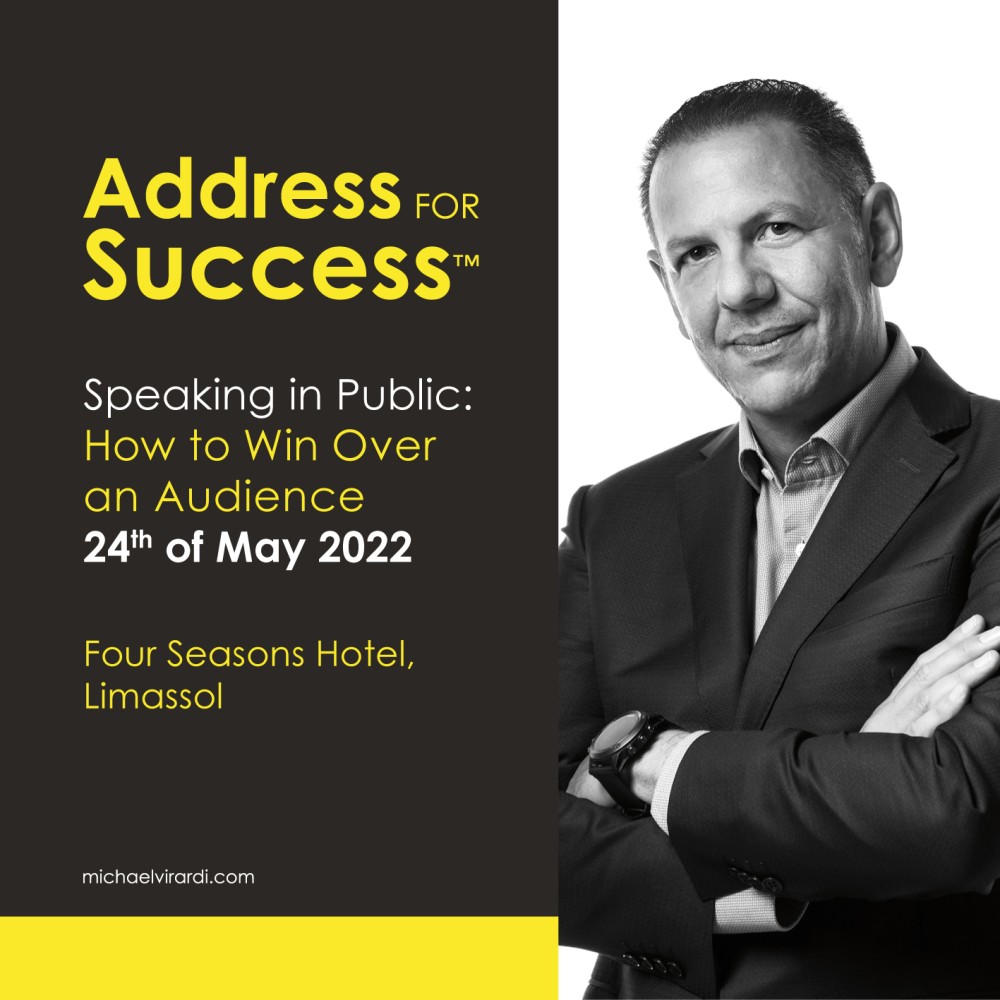 Join us every Monday at 10:25 am EEST for Jump Start Monday. 
Subscribe to my YouTube channel to watch new and past videos.
If this newsletter has been forwarded to you and you wish to receive it bi-weekly, please click here.